Our Commercial and Residential Gutter Services Range from Gutter Installation and Cleaning to Maintenance and Replacement
Residential Gutter Solutions
At Kitsap Gutters, we understand the importance of a well-functioning gutter system to safeguard your home from water damage. Our residential gutter services are tailored to meet your specific needs and protect your property effectively. Whether you need a new gutter installation, replacements, or repairs, our skilled professionals have the expertise to deliver exceptional results. We primarily work with durable aluminum gutters, ensuring long-lasting performance and durability for your home.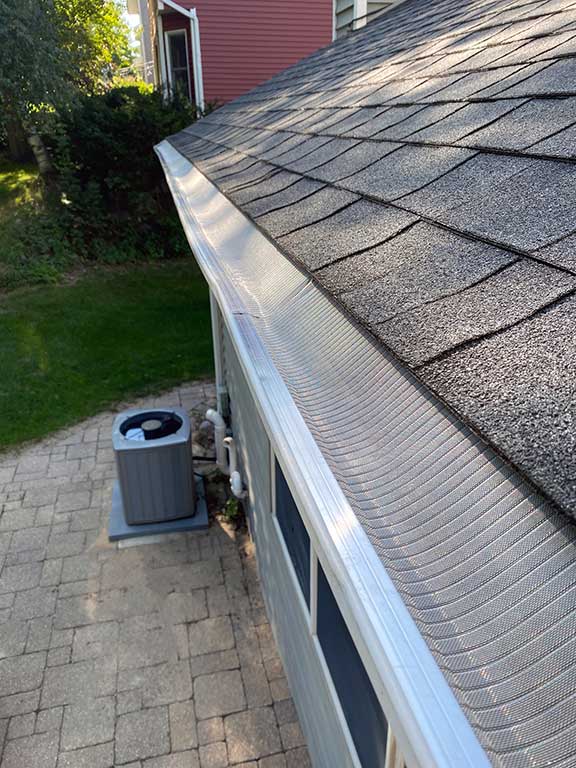 Commercial Gutter Solutions
Your commercial property deserves reliable gutter solutions to maintain its structural integrity and protect against water-related issues. Kitsap Gutters offers comprehensive commercial gutter services designed to meet the unique requirements of your business. From professional gutter installation solutions to replacements and repairs, we ensure that your commercial property is equipped with a high-quality gutter system that effectively diverts rainwater away from your building's foundation.
Residential gutter installation, replacements, and repairs
Highly durable aluminum gutters for long-lasting performance
Customized solutions tailored to your home's needs
Commercial gutter installation, replacements, and repairs
Efficient water diversion for optimal property protection
Gutter Cleaning and Maintenance
Regular gutter cleaning and maintenance are vital for the proper functioning of your gutter system. Kitsap Gutters offers professional gutter cleaning services to remove debris, leaves, and other obstructions that can clog your gutters and cause water damage. Our team will ensure that your gutters are clear and flowing freely, preventing potential issues such as overflowing or leaking gutters.
Need Gutter Installation, Repair, Cleaning, or Replacement Services? Call Today
Don't neglect the health of your gutters—reach out to Kitsap Gutters today for reliable and professional gutter services. Give us a call at (360) 710-0312 to schedule an appointment or request more information. Our dedicated team is ready to assist you in keeping your property protected with proper water flow management and ensuring your gutters are in optimal condition.
Trust Kitsap Gutters for all your residential and commercial gutter needs. We are committed to delivering top-notch gutter installation, repair, cleaning, replacement, and maintenance services and exceptional results for our valued customers.